Contact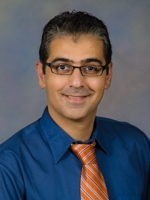 Kamran Mohseni
Professor and W.P Bushnell Endowed Chair
Department of Mechanical & Aerospace Engineering
Department of Electrical & Computer Engineering
University of Florida
Room 141 NEB
Gainesville, FL 32611-6250.
Tel: (352) 273-1834
Fax: (352) 392-7303
mohseni@ufl.edu
How to find us
Address
1064 Center Drive, Gainesville FL-32611
Campus View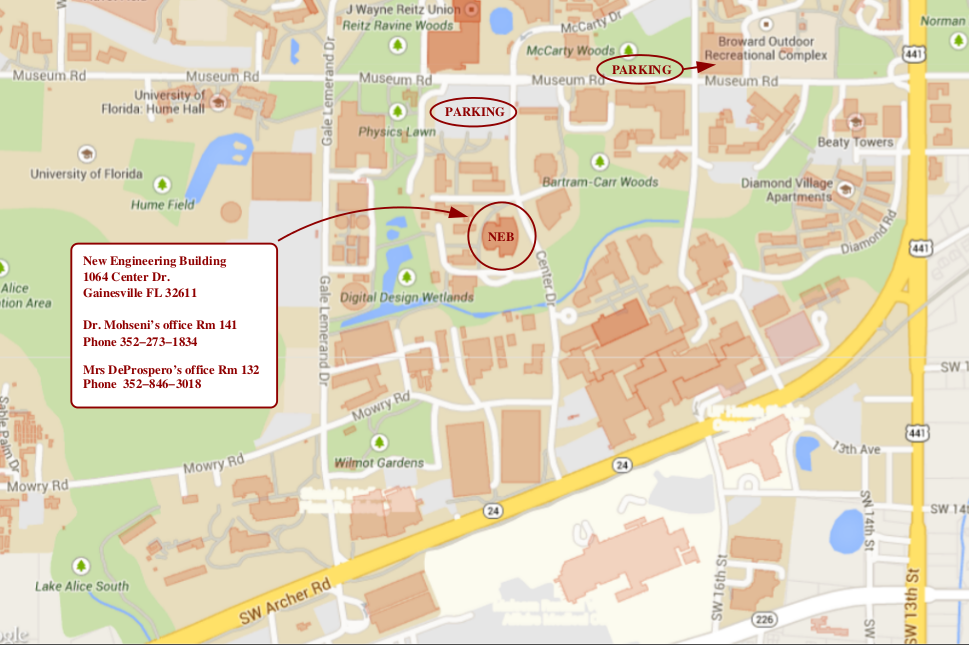 City View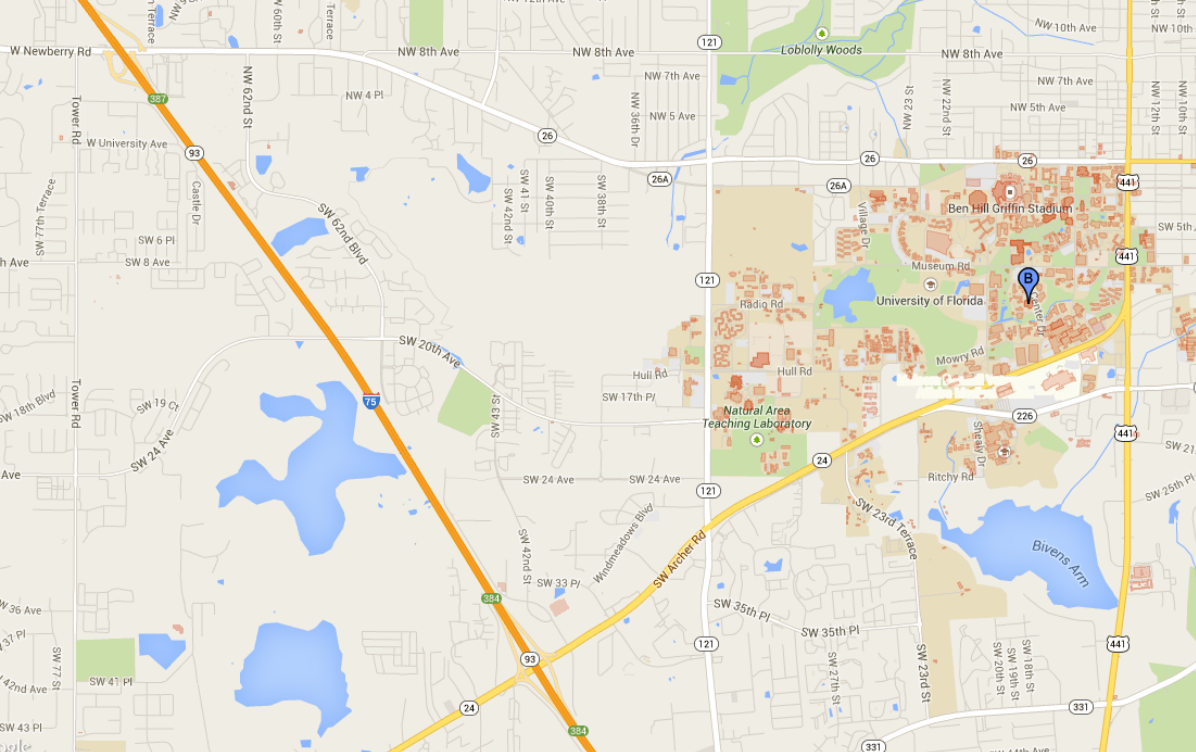 Airport Options:
Gainesville Regional Airport (GNV)
19 minute drive to campus.
Jacksonville International Airport (JAX)
1 hour 39 minute drive to campus.
Orlando International Airport (MCO)
1 hour 52 minute drive to campus.
Hotel Options:
Hilton UF Conference Center
Located next to UF and has a restaurant and lounge on site. [Click for more details]
Hampton Inn and Suites
Located just a few minutes from UF in the heart of downtown Gainesville. There are multiple dining options all within walking distance. [Click for more details]
Reitz Union Hotel
Located on UF campus and has access to fast food options. [Click for more details]
Gainesville Attractions:
Butterfly Rainforest
UF Cultural Plaza SW 34 Street & Hull Road.
352-846-2000
Enjoy hundreds of exotic butterflies in a rainforest setting and watch as they flutter around, stopping only to feed and land on flowers. This is a one-of-a-kind attraction that you won't soon forget!
Florida Museum of Natural History
UF Cultural Plaza SW 34 Street & Hull Road.
352-846-2000
The Florida Museum is the state's official Natural History Museum, where you can witness a South Florida Calusa Indian welcoming ceremony experiences a life-size limestone cave and see a mastodon from the last Ice Age.
The Harn Museum of Art
UF Cultural Plaza SW 34 Street & Hull Road.
352-392-9826
The Samuel P. Harn Museum, opened in 1990, is dedicated to promoting the power of the arts to inspire and educate people and enrich their lives. More than 8,000 works are presented in the museum's various collections, which include photography and Asian, African, modern and contemporary art.
Paynes Prairie Preserve State Park
100 Savannah Blvd, Micanopy.
352-466-3397
Paynes Prairie Preserve is a National Natural Landmark that provides habitat for alligators, bison, wild horses and more than 270 species of birds. An observation tower provides a panoramic view. Enjoy hiking, horseback riding and bicycling on eight trails.
La Chua Trail
4801 Camp Ranch Road.
La Chua Trail leads to Alachua Sink and the center of the prairie marsh and wetlands. Abundant wildlife including alligators and migratory sandhill cranes. Platform at trail's end provides panoramic views.
The Bat Houses
UF Campus, Museum Road.
The UF bat houses are home to thousands of mosquito-eating bats. Arrive prior to dusk to see the bats depart for their nightly rounds.
Restaurant Locations near Hilton Hotel
Chuy's
3410 SW Archer Road
352-373-2489
Chain serving burritos & other Tex-Mex dishes.
Olive Garden
3440 SW Archer Road
352-335-5354
Lively, family-friendly chain featuring Italian standards such as pastas & salads, with a full bar.
Peach Valley Café
3275 SW 34 Street
352-376-1834
American breakfast and lunch.
Embers Wood Grill
3545 SW 34th St
352-380-0901
High-end chophouse serves surf 'n' turf & a broad wine list with a full bar & outdoor seating.
Mildred's Big City Food
3445 W University Ave
352-371-1711
Creative locavore American fare, plus wine & cocktails.
Stay Connected